As part of the Merit Badge Pow-Wow, we will be offering the Snow Sports Merit badge on Sunday, January 15 and Sunday, January 29.  In order to avoid a conflict with Scout Sunday, the class scheduled for February 5 has been cancelled.
Classes will be offered for the Snow Sports Merit Badge and the Snow Sports Belt Loop/Pin.  Scouts signing up for the merit badge must contact Aaron Weissman at chairman@lcmtbsa.org by the end of the day on January 11.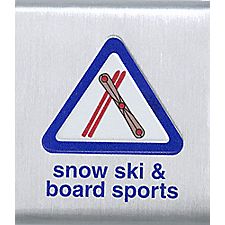 Cub Scouts can attend either or both sessions of the class.  Any attendance should be enough to earn the belt loop.  The pin will require attendance at both classes.  Siblings are welcome for the Cub Scout class.
Boy Scouts should attend both classes in order to earn most of the requirements for the merit badge.  Boy Scouts are expected to bring their own blue cards and merit badge books.  We will provide copies of the worksheets available at meritbadge.org.  Depending on Boy Scout registrations, we will be scheduling some time with the ski patrol for first aid/avalanche training.
All attendees should bring paper and a writing implement.
For both Boy Scouts and Cubs, the class will begin at 10 a.m. at Showdown Ski area.  Aaron will be at the Lodge by 8:45 a.m. each day.  Please report to him as soon as you arrive at Showdown.  Please have your equipment rental finished before we begin class at 10 a.m.
We will meet on the third floor of the lodge, outside the guest services office at 10 a.m.  The class will run for two hours  in the morning, break for lunch (on your own) and meet again at 1 p.m. for two more hours.  For boys without experience in skiing and needing to rent gear and lift tickets, the cost should be $25.  Contact Aaron with your particulars for a specific cost estimate.
Related articles